Stephen Wolverine
As an artist for over twenty-five years, I have visually explored the spiritual relationship man has with his surroundings. My drawings, paintings and prints depict the deep emotional effect that occurs when familiar settings become meditative sources, as one surrenders to a harmony of mood, line and color. All artists' works are communication regarding the place of all of us in existence. I'm looking for moments when ancient concerns are contemplated in a place - whether landscape, tree or flower - where we feel a sense of being, where we know we are one part of the relationship of All. My images express the communion our spirits can have with our natural surroundings, no matter how simple they may be.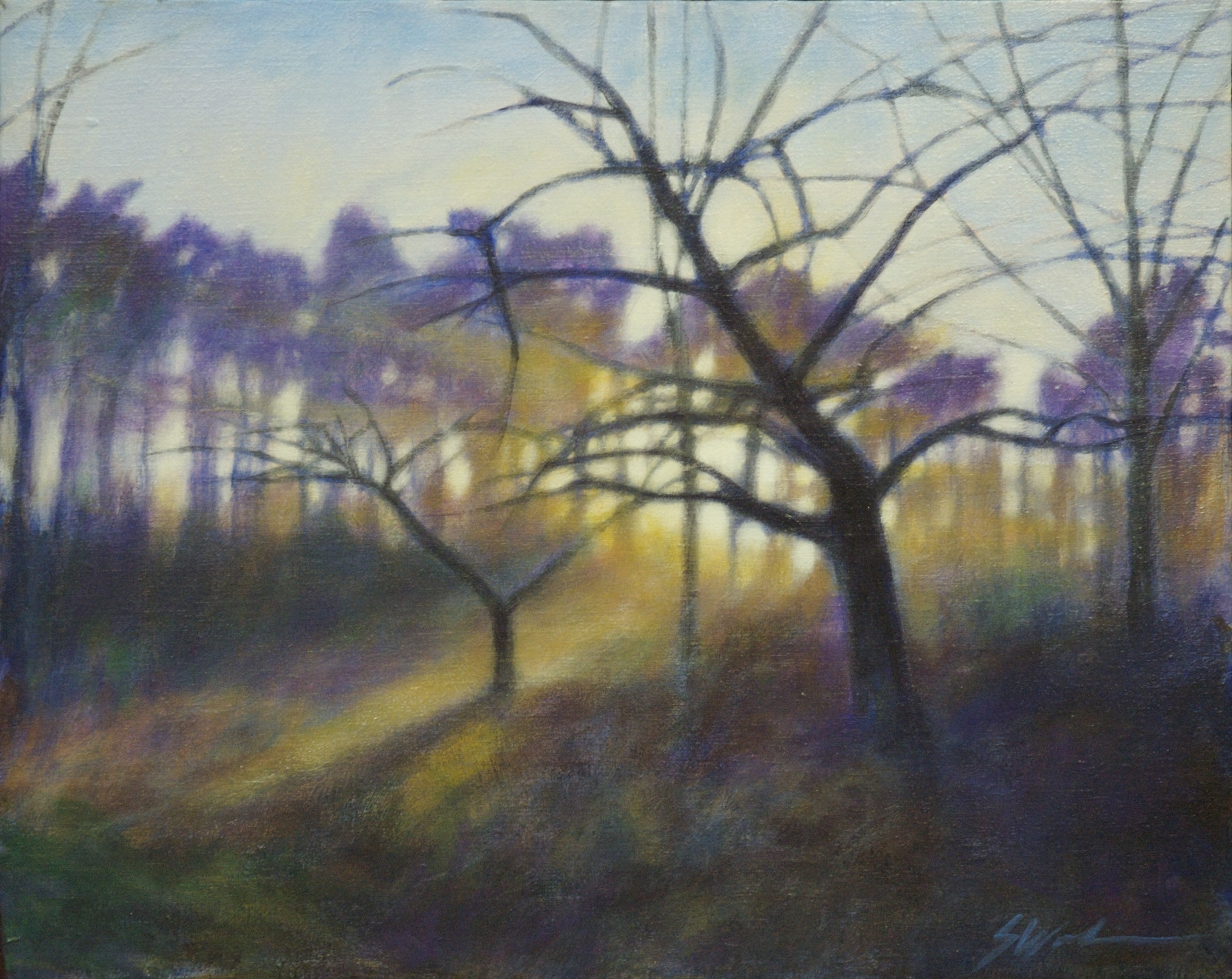 First Frost, Oil on Canvas, 20" x 16", Price on request
To express interest, please write us at [email protected] or give us a ring at 423.265.0015 and we'll be happy to answer all of your questions.
All of our art requires special packing and handling. We'll be happy to give you a shipping quote based on size, weight, and destination.