Mary Mackey
Mary Mackey began her career in the visual arts with a focus on photography. She earned an Associate Degree from the Colorado Institute of Art in 1981, and began working as a freelance fashion photographer and photojournalist. Mary's influences have been the Post-war artists such as Paul Klee, Robert Motherwell, and Cy Twombly. In the mid-eighties, her interaction with Mark Lunning of Open Press Printmaking Facility introduced her to printmaking and painting which is now her main medium. Mary traveled to Europe in the mid '80s and eventually moved to London in 1989. She taught workshops at the North London Community Centre and continued her career as a professional photographer. Mary later moved to Berlin and became involved in The East Side Gallery, painting a section of the Berlin Wall called Tolerance. As the official photographer, Mary was responsible for marketing the gallery, which is now being made into a world heritage site. Mary returned to Denver in 1991 and launched The Mackey Gallery, devoted to showing the region's great mid-career artists. The gallery quickly became known as one of Denver's best. Nine years later, Mary closed the gallery to return to her own art. In 2009 Mary was one of 118 global artists invited to restore the Berlin wall paintings. This event, commemorating the 20th anniversary of the fall of the wall, generated worldwide publicity. Mary was interviewed by TV and radio in Germany, France, and in Denver. A PBS documentary about Mary's involvement with the East Side Gallery will air sometime in 2014. Mary is represented by many art consultant firms in the U.S. and France.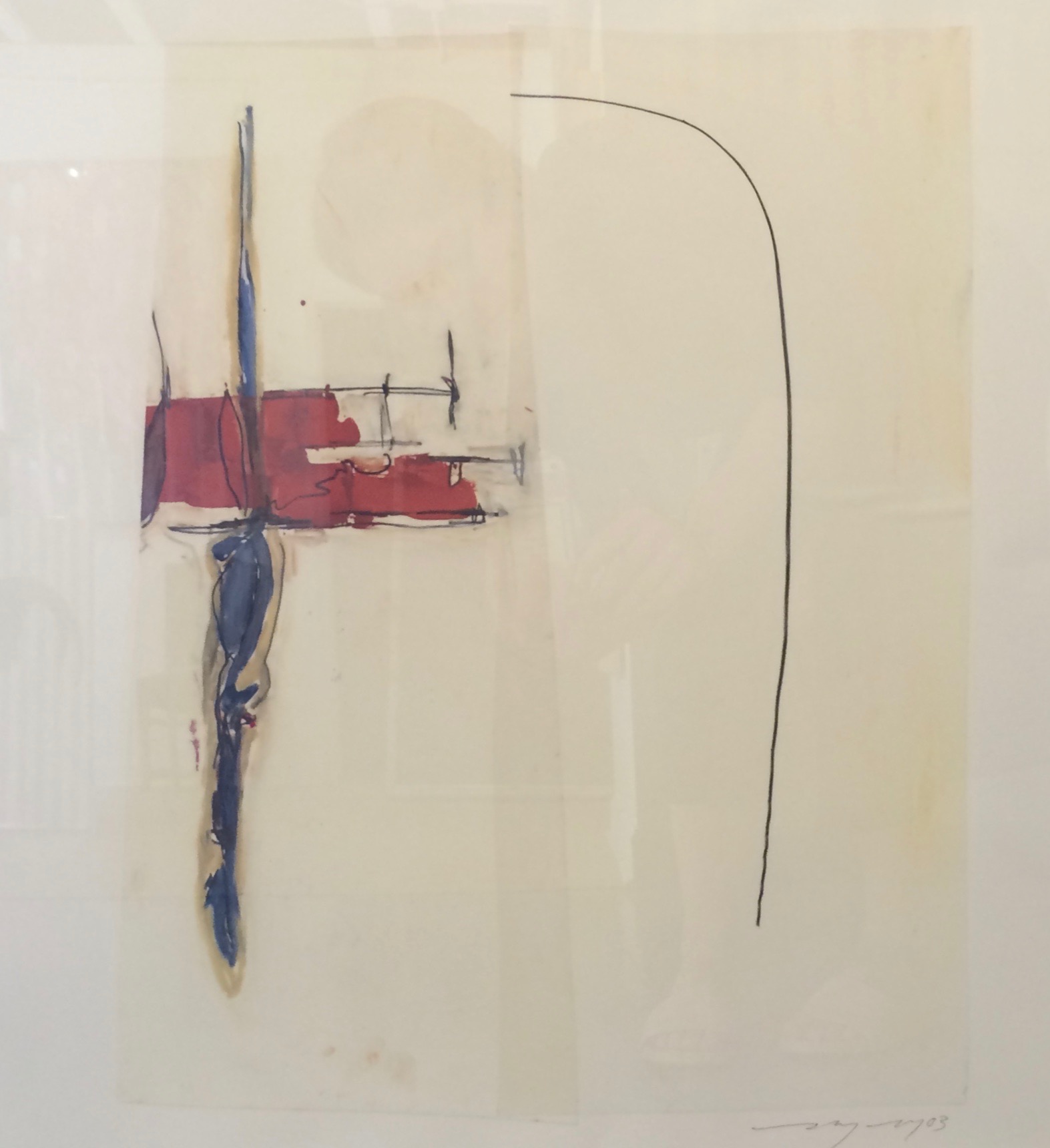 Mythos, Mixed Media on Paper, 20" x 19", Price on request
To express interest, please write us at [email protected] or give us a ring at 423.265.0015 and we'll be happy to answer all of your questions.
All of our art requires special packing and handling. We'll be happy to give you a shipping quote based on size, weight, and destination.