Toni Swarthout
Painting from her studio in the hip neighborhood of East Nashville in Tennessee, Swarthout explores her work by removing judgment from the creative process and embracing the fluid nature of reacting to paint in the natural ways inside and outside of the studio. An avid hiker and outdoors person, attending college in the Upper Peninsula of Michigan, Toni found her love of painting through her close connection with nature. She began her art education by attending various institutions and workshops and is currently studying under Anton Weiss. Swarthout's works are collected by a wide range of businesses and private collectors throughout the United States. "Art is a conscious way of life", Swarthout insists. "I choose to live my life thoughtfully and artfully. My inspiration comes from nature and everyday happenings. I have been inspired by artists such as Cy Twombly, Joan Mitchell, Gerhard Richter and Mark Rothko, to name a few. Art is a necessary component of life, either directly or indirectly, I believe it plays a big role in the balance of life."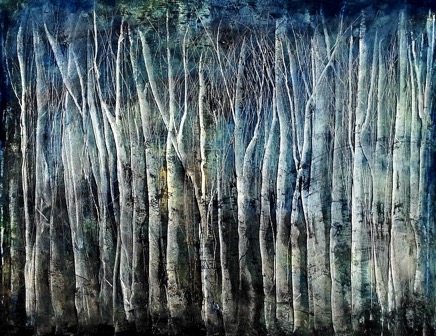 Exhale, Acrylic on Canvas, 60" x 48", Price on request
To express interest, please write us at [email protected] or give us a ring at 423.265.0015 and we'll be happy to answer all of your questions.
All of our art requires special packing and handling. We'll be happy to give you a shipping quote based on size, weight, and destination.