George Dawnay
George Dawnay (born 18 June 1970) is an English figurative painter. Themes and style in Dawnay's work reference anecdote and narrative. Primary influences by high renaissance "mannerists" Pontormo, Bronzino and Rosso Fiorentino help place his work in direct conflict with the abstraction and conceptual art considered acceptable in much of his native London. Dawnay's commissioned work includes such names as John Paul Getty of London, the Princess of Corsini (Italy), and the Duke of Gloucester (U.K.). George spent four years at the Florence Academy of Art, the last of those years he worked in and around Florence renovating frescoes. Dawnay has apprenticed with Odp Nerdum, Alexander Hamilton, Charles Weed, and local artist Cesna Decosimo. Dawnay currently works at his studio in Chattanooga, TN, as well as mural and portrait painting.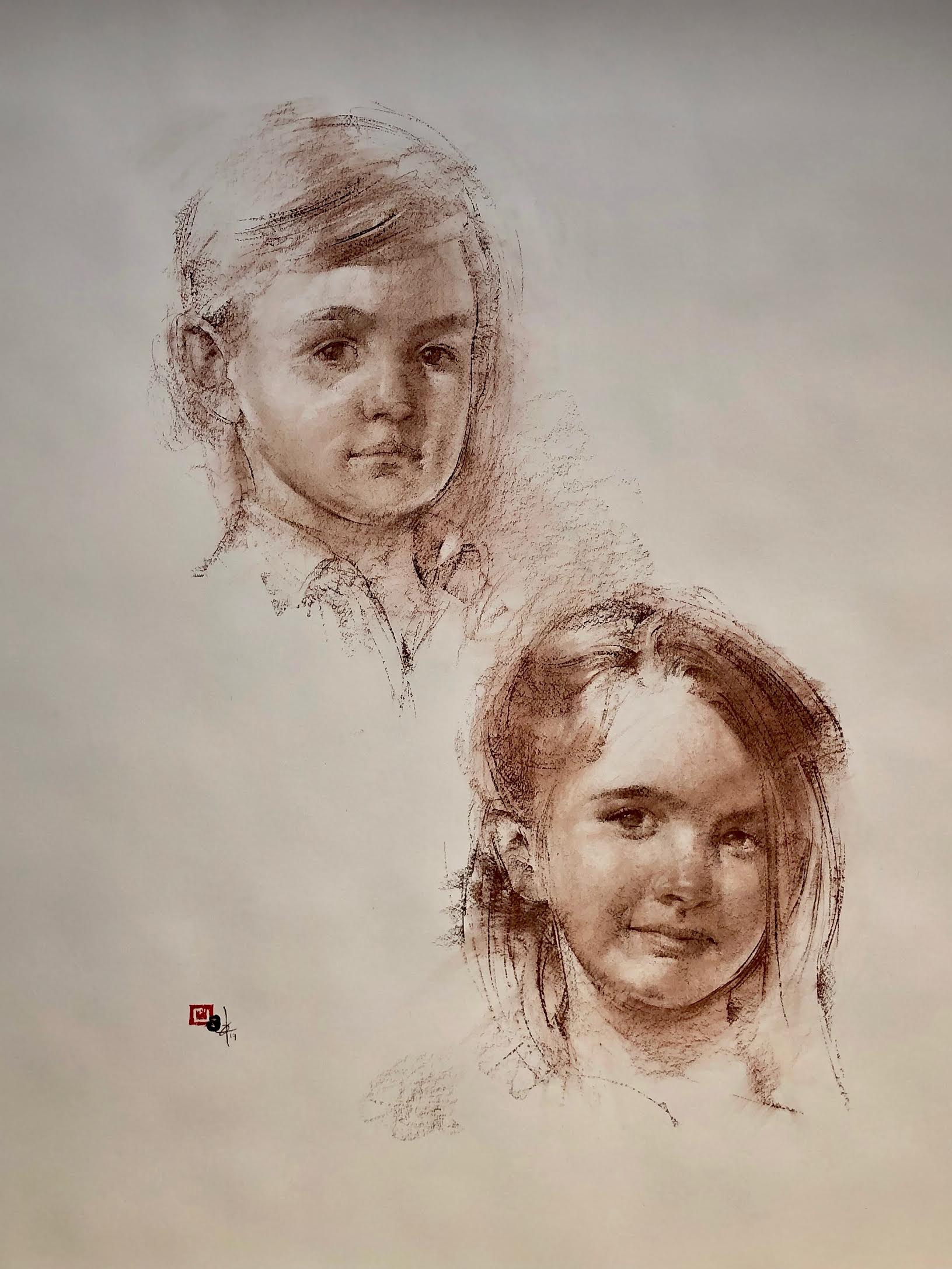 Commissioned Portrait of Haddie & Liam , Conte on Paper, 40" x 60", Price on request
To express interest, please write us at [email protected] or give us a ring at 423.265.0015 and we'll be happy to answer all of your questions.
All of our art requires special packing and handling. We'll be happy to give you a shipping quote based on size, weight, and destination.