Arthur Laidlaw
My works begin as drawings. Each object, whether obviously grand or apparently insignificant, is rendered first as lines on a page. I take these sketches back to the studio, where I often translate or deconstruct both the medium and the represented thing, and it becomes the 'finished work'. When I was nineteen, I hitchhiked through the Middle East, drawing the ruins of the ancient Greek and Roman empires. My drawn and photographic records of very happy moments have turned tragic in the six years since, and I have continued to return to the subject as my own memory of the journey fades and distorts. In 2013, I completed my BA in History of Art at the University of Oxford. This provided the theory and historical background for my recent MA in Fine Art at City & Guilds of London Art School. I have exhibited internationally over the past decade, and currently live and work in South London.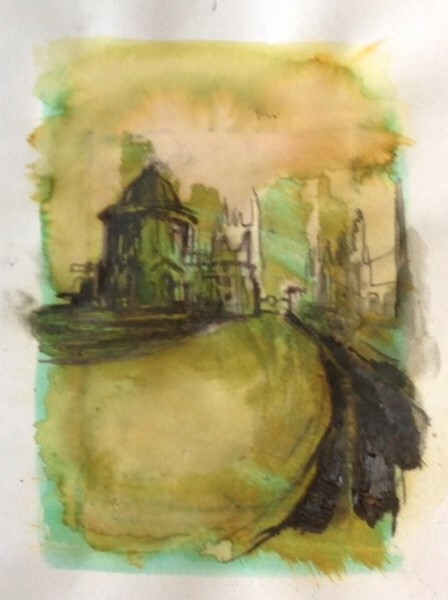 Royal Marsden I, Ink & Bleach on Paper, 8" x 6", Price on requestThe Bodleian II, Oil, Ink, Charcoal & Watercolor on Paper, 7" x 12", Price on request
To express interest, please write us at [email protected] or give us a ring at 423.265.0015 and we'll be happy to answer all of your questions.
All of our art requires special packing and handling. We'll be happy to give you a shipping quote based on size, weight, and destination.