Alexander Kirillov
Alexander Kirillov was born in 1965 in St. Petersburg, Russia. From 1989 to 1995 he studied at the Repin Institute as an undergraduate, and he stayed on for his masters degree until 1999. While at school he won the grand prix among the institute's artists, as well as participating in a number of exhibitions consisting of the Exhibition of Russia's academy of Fine Arts in Hamburg, Germany 1997; one in the hotel Explanade in Koeln, Germany in 1998, an Exhibition of Russian Art in China's National Museum of Modern Art 2001, and a showing in the Expocenter Modern Arts in Delft in the Netherlands 2001. From 2000-2004 Kirillov taught drawing at his alma mater, the Repin Institute. In 2005 he held a personal exhibition at the Goda Gallery in Amsterdam, Netherlands. In 2006 he took part in a Russian summer festival in Grote Kerk, Alkmaar, Netherlands. His works are in museums in China's National Gallery of Modern Art, Germany's Karlsruhe and their Museum of Modern Art, and also in numerous private collections including Kuenstler-haus-gawrisch, Germany, the private collection of the Baron Van Wijngaart, the Netherlands, and in the USA, China, France, Finland, and of course in Russia.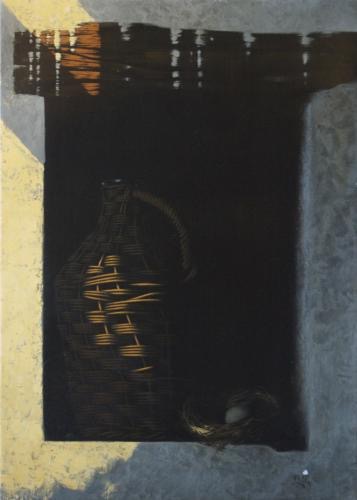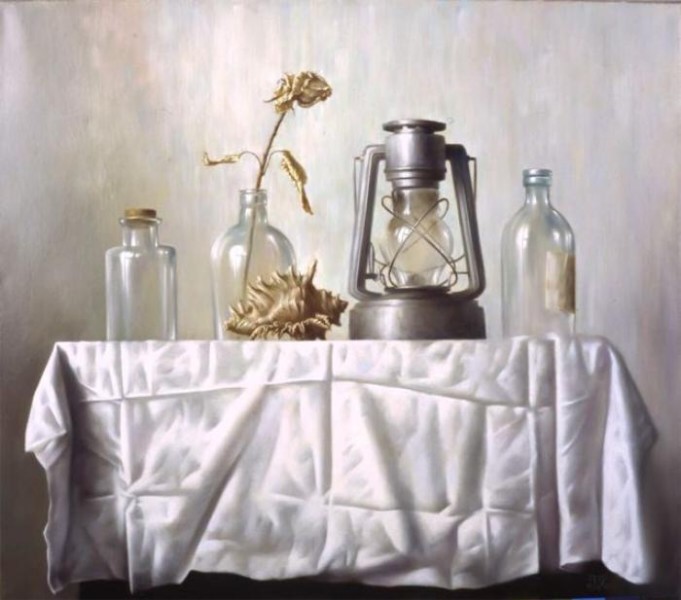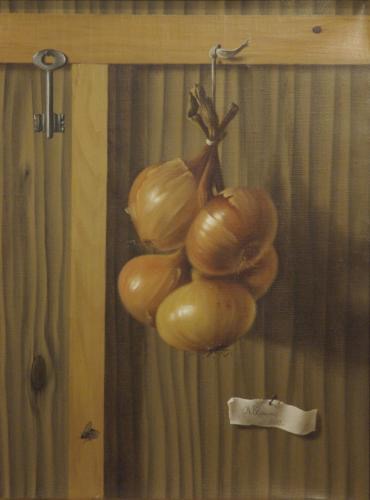 Bottle in Cane Basket, Oil on Canvas, 14.5" x 27.5", Price on requestDraped in White, Oil on Canvas, 31" x 27", Price on requestThe Key, Oil on Canvas, 16.5" x 20", Price on request
To express interest, please write us at [email protected] or give us a ring at 423.265.0015 and we'll be happy to answer all of your questions.
All of our art requires special packing and handling. We'll be happy to give you a shipping quote based on size, weight, and destination.